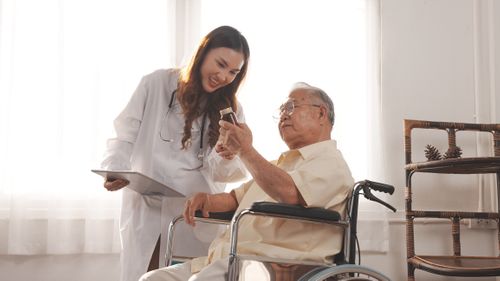 Specialty Care is for patients who are dealing with complex health conditions and require specialty medications. We believe the high cost of specialty drugs, unfamiliar ways of administration and fear about possible side effects are often overwhelming for patients. Our pharmacists are trained and ready to help. Learn more about how we can make it easier on you.
Due to specialty medications typically being very expensive, insurance companies may impose prior authorization or approval before use. We'll help you get the medication your doctor has prescribed at the lowest possible cost.
We work behind the scenes for you by:
Determining your insurance coverage and co-pay.
Utilizing manufacturer co-pay cards to reduce prescription cost.
Enrolling you in available foundation assistance program to help cover high out-of-pocket costs.
Transferring the prescription to your insurance required pharmacy, if necessary.
Providing refill reminder calls to help keep you on schedule with therapy.
Following up to answer any questions after you started your medication.
Personal Attention for Your Drug Therapy
Education on your medication and how it works to manage your condition.
In-person injection training.
Address any concerns about side effects and adverse events.